There are four munchkins in this show. ( plus three of the Lullaby League and two for the Lollipop Guild. )
Lullaby and Lollipop need a fitting before they're far enough for pictures, but here are the four munchkins!
They each have a pair of white bloomers to wear underneath, and they're wearing their hair in side buns with big polka dot bows wrapped around them. :)
Here's a little close up of the bodices.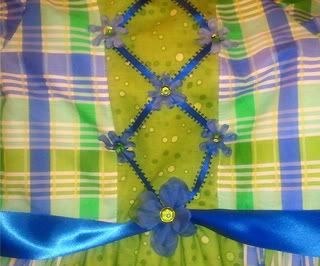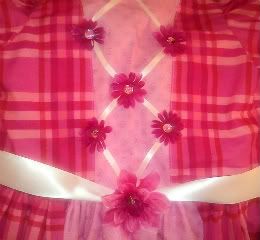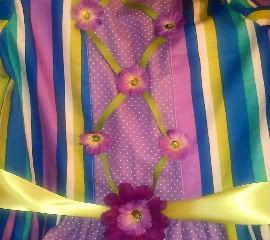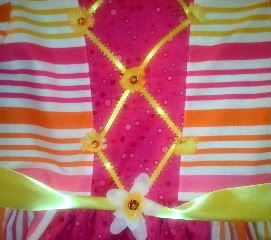 Eeee! So sweet! I can't wait to get these onto the girls. (Although I do have a sneaking suspicion that I have the skirt too long on one of them...lol Oops.)