This is a really cool embellishment trick that takes absolutely no sewing experience or skill. It's a little bit like following a recipe.
Ingredients:
Fusible interfacing
Sparkly fabric of your choice
Ruler
Pencil or tailors chalk
Needle and thread
Beads
Directions:
1. Iron interfacing to the back of your fabric.
2. Draw a grid on the back (in this case it's 1" x 1.5")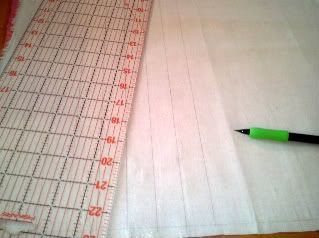 3. Using a contrasting thread for visibility, take a tiny stitch at each + on the grid,
And then pull on the threads....
It will fold up like an accordian. You may have to fuss with a little and "help" it fold in the right places.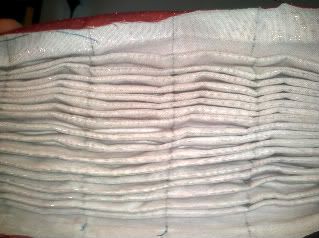 4. Count the space between each fold on the front side, and sew together the even numbered spaces, then the odd, then the even, etc...using the threads as a guide for where to place each row of tacks....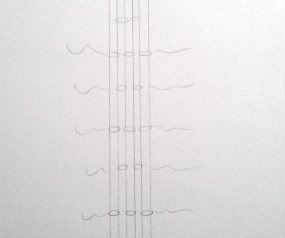 (I added a bead to each stitching point, but you don't have to.)
5. Now, pull the gathering stitches out and open it all up...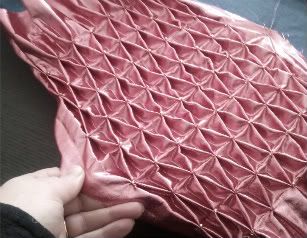 MAGIC! :D
This piece will go down the center front of the Glinda dress. SPAAARKLY... =)